L'ESPACE

E

NTRE LES CHOSES
GILLES MASSOT
at the Manuel Rivera-Ortiz Foundation


from March 4 to May 28, 2023




L'ESPACE

E

NTRE LES CHOSES
GILLES MASSOT
du 4 mars au 28 mai 2023
au 18 rue de la Calade — Arles



Beyond a specific discipline, Gilles conveys multiple expressions in whic the fabric of stories is woven, mixed, imprinted with emotions, aiming totranscribe the elegance of the moment, borne by a constant flow of inner music. As a dancer, he carries his energy towards an elsewhere, without borders, while being framed by the grid of the world, in particular through his architectural studies. Dance offers intervals like the dial of time and space and allows to adjust the vital flow that links beings and makes things feel. Gilles provokes this fleeting and succinct space-time to make it light. The exhibition Space between things is a retrospective of Gilles Massot's work, whose common thread is the history of the image, its manufacture and reproduction. The exhibition is above all a question about the multiple connections that make up Gilles Massot's multidisciplinary work, bringing together traces of a large part of his life as an artist and a traveling historian. The sequences in the exhibition refer to the process that underlies his work; a process that has seen him make connections between narratives, techniques, occurrences and parts of the world over the years. The selection of works engages as a deciphering of the artist's ideas and reflections on our relationship to the image, to photography and to creation; time and space, two themes at the heart of his quest. A pioneering look at the mixing of mediums, through theory, Gilles reveals a complex white space, an image in the making or already past and thus invisible. He offers us a rewriting of the history of photography, from the beginnings of one of the first photographic reporters, Jules Itier, to the mysteries of the pyramids of Egypt. The whole confronts globalization with the diversity and multiplication of uses.



Curator
Florent BASILETTI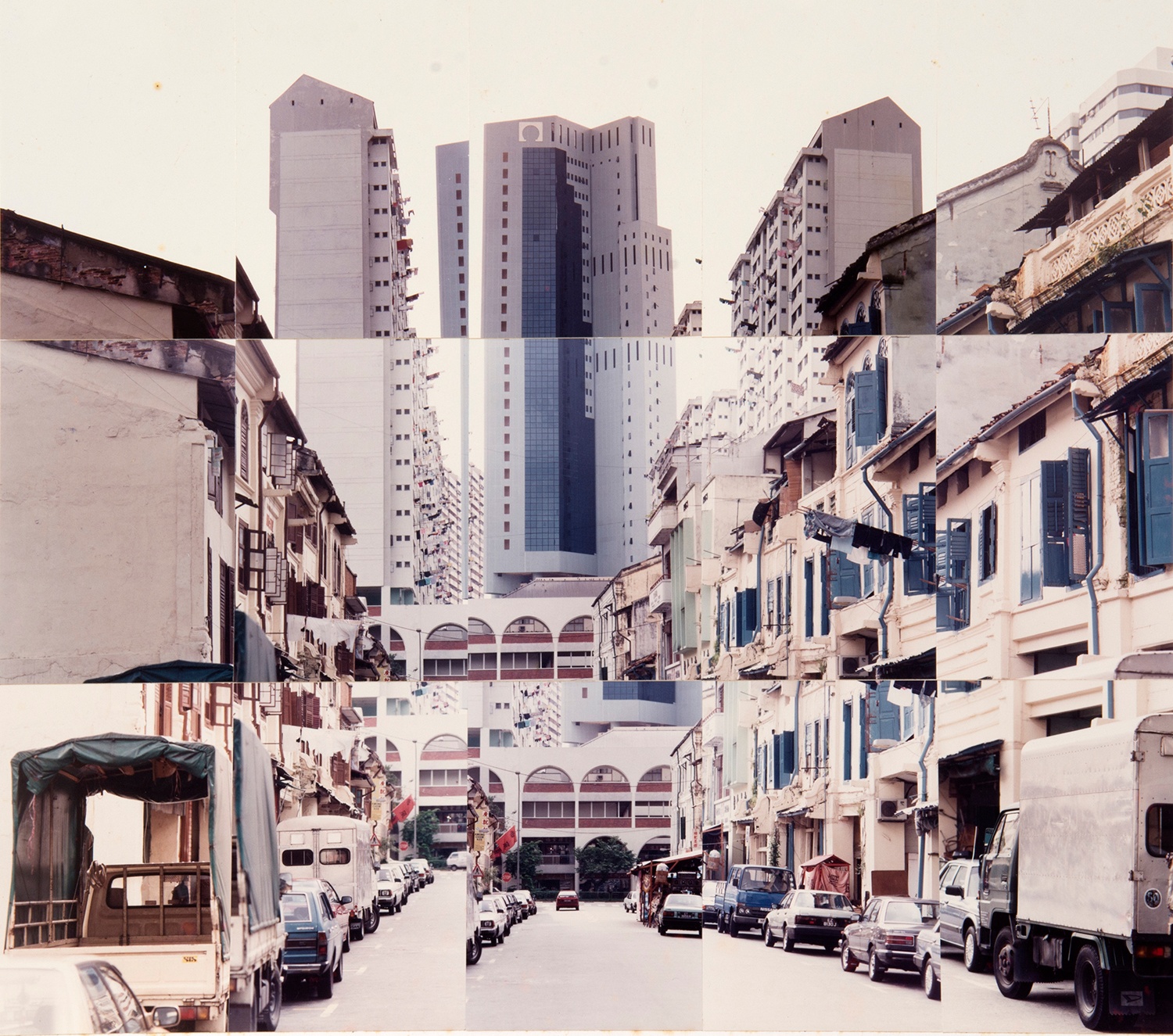 ARTIST, THEORIST, HISTORIAN
His visual arts practice deals more specifically with the theory of photography and its relationship to time and space. He teaches at LASALLE - College of the Arts in Singapore. He has received the French cultural distinction of Chevalier des Arts et des Lettres. After studying architecture and photography in Marseille, he moved to Singapore in 1981. His participation in the local art scene saw him involved in a series of art events. In the 1990s, he traveled extensively throughout Asia and Europe, a lifestyle that resulted in over fifty exhibitions and an extensive body of editorial work published in various magazines in Asia and Europe. In 2010, he is developing a research on Jules Itier who made the first daguerreotypes of China, the Philippines, Sri Lanka, Singapore and Vietnam in 1844-45. Under the name of his alter ego Professor Ma, he is also pursuing a research on the parallels and crossings between the respective histories of photography and quantum mechanics.
EVENT

OPENING ON FRIDAY, MARCH 3, 2023 AT 7PM
To replay Art of Parties, the foundation proposes a series of party happenings with the archives of the 90's parties in Singapore. Magical nights until 2am.
FIRE AND ICE
- FRIDAY, MARCH 3, 2023
MAGIC NIGHT
- SATURDAY, APRIL 9, 2023
EXOTIC CABARET
- FRIDAY, MAY 19, 2023
WHITE PARTY
- SATURDAY, MAY 27, 2023
rsvp
e.knapp@mrofoundation.org
Guided tour program to come.
Events L'ESPACE ENTRE LES CHOSES
FRIDAY MARCH 3 - FIRE AND ICE PERFORMANCE EVENING

SATURDAY APRIL 8 - MAGIC NIGHT PERFORMANCE EVENING
FRIDAY MAY 19 - EXOTIC CABARET PERFORMANCE EVENING
SATURDAY, MAY 27 - WHITE PARTY PERFORMANCE EVENING
EVENTS ASCENDANCE
Ces mobilités sont possibles grâce à notre partenaire ChromaLuxe pour les impressions des tirages sublimés.
Événements DRESS CODE
du 4 juillet au 9 juillet 2022
Pendant la semaine d'ouverture venez rencontrer, visiter, débattre, regarder...
---
---
---
---
---
Signatures
du 5 au 9 juillet de 11h à 12h
chaque matin dans le patio de la fondation
Projections DRESS CODE
tous les jours du 5 juillet au 25 septembre 2022
programme de projections Kinohaus à consulter ici ︎︎︎

from September 29 to December 24, 2022
at 18 rue de la Calade - Arles

Ascendance
brings together fifteen artists offering singular perspectives on the notion of human rights. Francesca Todde explores the possibilities of empathy between different species, going beyond a self-centred human vision, but rather towards an impulse to understand our sensitivity. This photographic research therefore aims to understand how the exchange and sharing of expressive codes between humans and animals can transform the intensity of their relationship and thus renew their mutual identity.
In collaboration with the Act on your future Foundation, 13 emerging artists were selected as finalists or winners of the Human Rights Photography Award. Human rights are the inalienable rights of all human beings, regardless of race, gender, nationality, ethnicity, language, religion or other status. They include the right to life and liberty. However, the boundaries of these distinctions are often blurred and gender equality is not yet an established social norm. Notions of identity are constantly being questioned and revalued. Laurence Rasti captures this fragility of existence in Denizli, a city in Turkey, where hundreds of gay and lesbian Iranian refugees are transiting; a migration, a promise towards the free experience of their sexual orientations and loves. Pierre-Kastriot Jashari portrays young gay Albanians playing with the ambivalence between the need to assert themselves and the obligation to hide. Images of migrants and refugees fleeing their country in search of a better life are everywhere. But it is interesting to follow this migration because the path to adaptation is fragile and tumultuous. Margot Lançon and Chloé Simonin attempt to capture the profound transformation that takes place in a young Eritrean woman, Yerusalem, who arrived three years ago to seek political asylum in Switzerland, immersed in a society that is the antithesis of her own. A situation of migration that is often invisible in public discourse, which actively participates in the dynamics of socio-spatial segregation. Florent Meng Lechevallier questions this reign of the visible in the states of Sonora in Mexico, the border of Arizona in the U.S.A., through the struggle of those who come to the aid of migrants and who record the disappearances. This fragility of the world, of our society, is also embodied in the notion of human rights in times of ecological crises. The fragility of a territory in danger that is constrained by oppressive and repressive regimes, in Burma, almost two years after the coup, a civil war remains. Isabelle Ha Eav presents a book of 14 Burmese and Rohingya poets and 6 photographers, all of whom have been exiled, imprisoned or murdered by the military since the coup in February 2021. Isabelle also travels down the Irrawaddy River, one of the last free rivers in Asia, which is now critically endangered. Joanne Joho and Thomas Yaël Lopez reverse this aesthetic by creating a counterpoint project where human beings do not question themselves and always want more. Thus they have created All inclusive, a dystopian travel agency offering extraterrestrial destinations to citizens of an extinct planet. A meditative look at a delicate world. Younès Klouche proposes a video essay filmed on a glacial lake in Switzerland at sunset. The image is of origin, a construction of strength and power, Leslie Moquin is interested in the visual identities of monumental sound systems, the Picós that roar in the working class neighbourhoods of the Colombian Caribbean region. Societal markers can also be individual, linked to our identity. Guillaume Delleuse looks at the tensions of the body, more broadly at the way the body is marked, by suffering or ecstasy, by lifestyle, by clothing, by tattooing or simply by the friction of time. The artists position themselves between a societal and media critique, Zoé Aubry problematizes our modes of visualisation and transformation of perception formats, questioning the uses and gestures relating to the erased names of victims of systemic and structural murders. Questioning our responsibility, yet our daily lives are saturated with information, far beyond our biological capacity to process it. It is in this context that the phenomenon of post-truth is born. Facts, even the most unquestionable ones, are being questioned while fake news invades the media space. This is why Dorian Sari shows us the attention we must pay, our attention to question.
Ascendance
characterises this crossing of generations that generates and perpetuates traditions while seeking to move forward, expressing a desire of beneficial change of society on human rights, acceptance of others; but this refers to the social behaviour characterised by the tendency to dominate others, which plays the ambivalence of our current society. Ascendancy, plurality of a double-edged utopian character, rising like a star on the horizon.
Curator
Florent BASILETTI
Partners
Fondation Act on your future, Atelier SHL, Boutographies, Théâtre du Centaure
du 21 mai au 12 juin 2022
au Palazzo Duccale — Lucca, Italie

Embarquez pour un roadtrip sur le chemin de l'amour en territoire kurde.
Afin de questionner l'intersection entre lutte contre le patriarcat et lutte d'indépendance kurde
Laura Lafon
entame un documentaire à l'est de la Turquie sur l'amour. What is love ?
Mais Laura ne voyage pas seule. Accompagnée par un amant photographe,
Martin Gallone
, leur duo est source incessante de questions. Commence alors un dialogue de jeu photographique. Comment les jeunes kurdes envisagent et vivent l'amour dans un contexte très traditionnel ? Que représente le fantasme du couple libre occidental ?
Les autoportraits de leur couple inventé se mêlent aux mises en scène réalisées avec les jeunes kurdes. Lafon questionne les hommes, le sexe, l'amour, le mariage, ces paroles nous font naviguer entre amours interdites, traditions et patriarcat suffoquant.
You could even die for not being a real couple
, rappelle que l'intime est politique. C'est un dialogue à la fois tragique et drôle sur les constructions sociales de l'amour et les contextes culturels de son exercice. Une autofiction qui nous entraîne dans une histoire d'amour au Kurdistan, ce pays qui se bat pour exister.
Laura Lafon (1989. Toulouse) est photographe, éditrice et directrice artistique de Gaze, la revue des regards féminins. Elle est aussi à l'initiative de Lusted Men, une collection de photographies érotiques d'hommes.
Elle aime les images, en faire, en collecter, en commander... et voit la photo comme un jeu doté d'un énorme pouvoir : représenter de nouvelles visions du monde.

Martin Gallone (1990. Provence) est photographe et réalisateur. Membre de l'artist-run space La Nombreuse à Bruxelles. Il réalise des projets à long terme dans lesquels les frontières entre travail documentaire et vie personnelle s'effacent.
Depuis 2015 avec Nicolas Catalano il documente la scène musicale bruxelloise sous le nom 'La Straussphère'.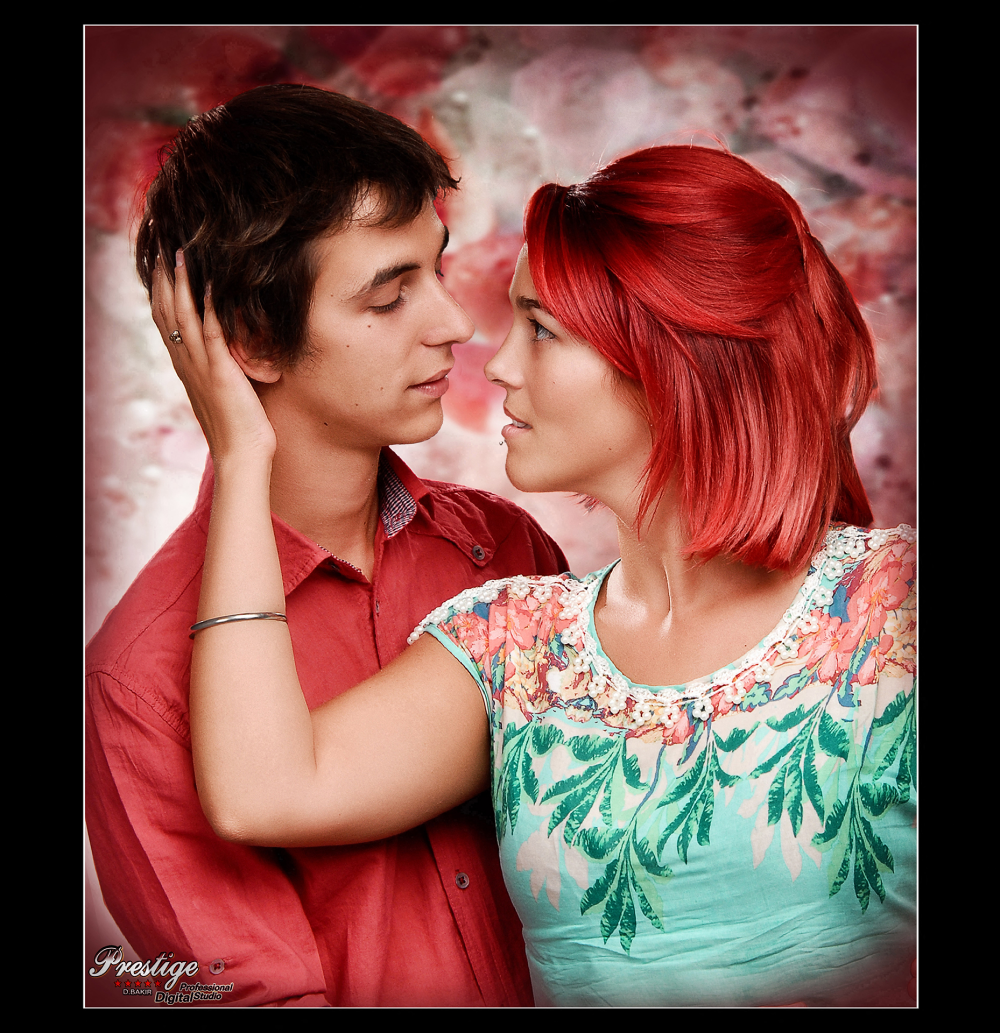 Merci à nos équipes, à l'artiste, au commissaire et, en particulier, aux partenaires de l'exposition.

du 15 avril au 9 juin 2022
au 18 rue de la Calade — Arles

This exhibition
The Dignity of Gypsies
gathers photographs taken by Christine Turnauer between 2011 and 2016, initially in India – to where we can trace back the roots of the Gypsies, then in Eastern Europe, where her travels took her to Romania, Bulgaria, Hungary, Kosovo and Montenegro. The different trades photographed create a bridge between the Indian nomads and the Gypsies of Eastern Europe. All her travels have given rise to inspiring and moving photographs.
On the second floor, this exhibition also presents a
Homage to my friends Gitanos
with photographs taken mostly in Arles in 2019. During her "Presence" exhibition staged as a co-production between KLV Art Project and the City of Arles' Culture department in Saint Anne's Chapel in 2018, the photographer
Christine Turnauer forged friendships that inspired her to make a tribute to her friends Gitanos from Arles and the Camargue in this retrospective exhibition
of her work on the Gypsies presented at the Manuel Rivera-Ortiz Foundation from April to June 2022.
This personal exhibition brings together almost 125 black and white photographs over the Foundation's three floors.
Christine Turnauer's photographs on Gypsies were previously presented for the first time in Austria at the Forum am Schillerplatz in October 2017, with the release of her photo book "The Dignity of Gypsies" published in two languages (English, German) by Hatje Cantz in Europe in 2017 and D.A.P Publishing for the United States in 2018. This book, as well as some collector's prints, were also exclusively presented in San Francisco (2018, KLV Art Project) and Shanghai (2018, KLV Art Project).
Christine Turnauer (1946-) started her photographic career in Paris where she apprenticed to various photographers. From 1974 to 1976, she was the assistant to Frank Horvat, and then until 1979 she worked as a freelance photographer. In 1979, she emigrated to Alberta, in Western Canada, where she pursued various photographic projects, the most important one being the portraits of North-American Native Indian traditional dancers.

In 1992, a publication of her work with the title Portraits was published in Canada and in 2019, in Europe and the United States, under the title I saw more than I can tell by Hatje Cantz and D.A.P Publishing. This series of photographs was notably on show at the Weltmuseum in Vienna from May 2021 to January 2022.
Since her return to Europe in 1995, she has traveled to Japan, Romania, Ethiopia, Jerusalem, India, Greece, Turkey, and Mongolia to pursue her photographic work. In 2014, her series of black-and-white portraits from these travels and encounters was published under the title Presence by Hatje Cantz. It was exhibited in Vienna in 2014 and in Arles in 2018 (KLV Art Project and the City of Arles).

Her new photographic project concentrates on the dignity of the Gypsies, which took her to the North-West of India where the roots begin, and then through Romania, Hungary, Bulgaria, Montenegro, and Kosovo. The book The Dignity of the Gypsies was published by Hatje Cantz in Europe in September 2017 and D.A.P Publishing for the United States in 2018.
In 2018, during her exhibition Presence in Arles, she was fortunate to meet some of the Gypsies of Arles. They became friends, which inspired her to make a tribute to her friends Gitanos from Arles and from the Camargue region, also on show in this exhibition.
Thanks to our team, to the artist, to the curator and, particularly to the partners of the exhibition.
from July 4th to September 26th 2021

at the 18 rue de la Calade — Arles
Échos système
is an exhibition program focusing on the uncertain, changing living world. The artists' various approaches immerse us in current issues involving migration (
Les Chants de l'Asphodèle
, Mathias Benguigui and Agathe Kalfas), memory (
Sauvegarde retrouvée 2.0
, Jérôme Cortie;
Cuba
, Manuel Rivera-Ortiz), and feminism (
Les Marques
, Elsa Leydier). Virtual and augmented reality (
Au bord du réel
, Jean-Christian Bourcart) and archives (
AMC Seeds
, Archives of Modern Conflicts ;
Time Atlas
, Niina Vatanen) shape a fresh vision and perception of the living world and the social relations resulting from it. These narratives express our fears through the imagination (
D'ici, ça ne paraît pas si loin
, LesAssociés)—or violence (
American Mirror
, Philip Montgomery). These visions explore the aspects of the individual, the solitude (
Métropolis
, Barbara Wolff), gender (
Identité et masque
, Anno Wilms), or eroticism (
Behind Desire
, Chaussee 36), in connection with the theme of Fotohaus,
Persona
. An interrelated system facing a multitude of questions today, including health (
Sauver les corps
, LesAssociés/ParisBerlin), ecological and political ones (
Drop Out
, Hoël Duret), asks questions about the future of humankind (
Surviving Humanity
, Alberto Giuliani).
Exhibition Curators

Marc BARBEY, Florent BASILETTI, Anne-Marie BECKMANN, Christel BOGET, Lionel CHARRIER, Klaus KEHRER, Luce LEBART, Mathilde LEROY, Timothy PRUS, Chiara RUBERTI, Enrico STEFANELLI.

Grand partners 2021
ChromaLuxe, Fotohaus


Partners 2021
AMC, Arte, Atelier SHL, Chaussee 36, Collection Regard, Deutsche Börse Photography Foundation, Fujifilm, Freundeskreis Willy-Brandt-Haus, HASY Galerie, Institut français Berlin,Kehrer Verlag, LesAssociés, Les Filles de la Photo, ENS Louis-Lumière, ParisBerlin>fotogroup, Picto, PHOTOLUX, Stiftung Anno Wilms, Total Allemagne, WhiteWall
Events
July 7th at 5pm
Preview and launch of the exhibitions with the artists and curators

from July 4th to July 11th
During the opening week, come along for a meeting, a visit, a debate, or just a look !
Thanks to our team, our artists, our curators and, in particular,
to the Rencontres d'Arles and our partners 2021.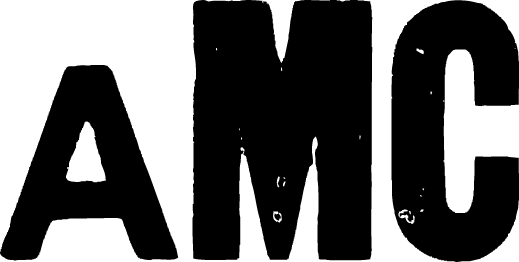 June 29th to September 20th, 2020
at the 18 rue de la Calade — Arles

These are unprecedented times. We have all been impacted but our work continues. Yes we want to open our doors and our arms to invite you to the MROF summer 2020 exhibition
Pioneers
.
We strive to open for you, our visitors who numbered 40,000 last year, and for the 23 artists and curators who put their hearts into this program. With our partners, especially ChromaLuxe our grand partner, we join to support those who shine a light on the challenges of our time. And moreover, we strive to open for the people and causes portrayed on our walls.
In Arles, the capital of photography, the MRO Foundation gives voice to men and women who move beyond the boundaries of their own limits, outside society's established norms of humanity and environment.
In our 600 square meters of exhibition space, socially safe and within all established health guidelines,
Pioneers
will bring in the resonance of photographers, videographers, sound designers, activists and citizens committed to improving our lives and enlarging our consciousness of the world's diversity
Curators
Nicolas HAVETTE, Nicole BERTOLT, Lionel CHARRIER, Audrey HOAREAU.
Grand partner 2020 ChromaLuxe

Partners 2020 Ministère de la Culture République de Chine (Taiwan), Centre culturel de Taiwan à Paris, Hospice Général, Universal Music Francce, Cohérie Boris Vian, Fujifilm, Action Collective Temporaire Blinkl, Les lectures électrique, Atelier SHL.
July 1st to September 22nd, 2019
at the 18 rue de la Calade — Arles

Hey! What's going on?
Marvin Gaye's album What's Going On delivered the sublime message of universal love, perfectly expressed on the album's cover art with an expressionless, yet serene, face standing in the rain. This is the attitude called for by the Manuel Rivera-Ortiz Foundation. Forgotten songs are reawakened from the United States, China, Ukraine, Brazil, Italy and Taiwan.
In a time of dictatorships and authoritarian regimes, where populism and sectarianism have found fertile ground from which to spread new world disorganization, the program
Hey! What's Going On?
rings out like a call to consciousness, to dignity and to peace, while keeping a special attention to the forgotten population of the big media's focus.
Curators
Nicolas HAVETTE, Madj, Nicolas LEVY, Laura SERANI, Ioana DE MELLO, Laura NOBLE, Enrico STEFANELLI.
Grand partner 2019 ChromaLuxe

Partners 2019 CPAFFC, Centre culturel de Taiwan à Paris, Universal Music France, Motown, Iandé, PHOTOLUX, Atelier SHL, Johein Technology Inc.
July 2nd to September 23rd, 2018
at the 18 rue de la Calade — Arles
HOPE
explores the formal possibilities of the image as document and the document as an agent of knowledge and understanding of contemporary issues.
HOPE
presents photography as an experience, a sharing. It presents the work of people who have chosen to create images, sometimes in parallel with their professions, to influence their lives and environment. Photographers are not merely witnesses, but become actors, using all the means available to them: from camera to smartphone, from artist's book to Instagram collection.
Exploring this exhibition will be a ritual, sometimes solemn, sometimes playful, always heartfelt, for awareness is inseparable from emotion and study.
Refusing to categorize the world through an established documentary esthetic, the Manuel Rivera-Ortiz Foundation shares with you the creative energy of the international documentary scene.
Curators
Nicolas HAVETTE, Alain MINGAM, Cathy EDELMAN, Anette SKUGGEDAL, Enrico STEFANELLI.
Grand partner 2018 ChromaLuxe

Partners 2018 Ministère de la Culture de la République de Chine (Taiwan), Centre culturel de Taiwan à Paris, Diaphane, CASE Art Fund, Le Magasin des Jouets, LUMINA Gallery, Muscari, PHOTOLUX, Atelier SHL.
July 3rd to September 23rd, 2017
at the 18 rue de la Calade — Arles
THE ARLES DOC'HOUSE
is the third summer exhibition organized by our Foundation in the 17th-century-mansion Hotel Blain. We are commited to presenting the public with leading-edge documentary projects that are impacting, thoughtful and inspiring from our curatorial point of view - everconscious of puting forth powerful and eloquent stories that addresshumanity, social justice, and other issues of our times.
This year's summer program examines documentary from serveral perspective: the life of a singer (Edith Piaf with Universal Music France), the gaze of our laureates (Enri Canaj and Ismail Ferdous, 2016 MRO Prize winners), the journey of Mafia (Tony Gentile presented by PhotoLux) or our newest partners Tënk and Fotofever's selection.
The Manuel Rivera-Ortiz Foundation, with the support of the City of Arle,s stands today as a cornerstone of humanist photography and film in Southern France ; defending documentary works in a unique and socially responsible perspective.
Curators
Nicolas HAVETTE, Tanguy DAIRAINE, Cécile SCHALL, Enrico STEFANELLI.
Partners 2017 DigitaliveProduction, OFF Productions, fotofever, PHOTOLUX, Atelier SHL, Tënk, EXALUX, Structures.



Dominic NAHR
Patrizia BONANZINGA
Laurence BONVIN
Pablo Ernesto PIOVANO
Rubén SALGADO ESCUDERO
Rony ZAKARIA
Hyong-Ryol BAK


View the 2016 Press Kit →
July 3rd to September 23rd, 2017
at the 18 rue de la Calade — Arles
THE ARLES DOC'HOUSE
is the third summer exhibition organized by our Foundation in the 17th-century-mansion Hotel Blain. We are commited to presenting the public with leading-edge documentary projects that are impacting, thoughtful and inspiring from our curatorial point of view - everconscious of puting forth powerful and eloquent stories that addresshumanity, social justice, and other issues of our times.
This year's summer program examines documentary from serveral perspective: the life of a singer (Edith Piaf with Universal Music France), the gaze of our laureates (Enri Canaj and Ismail Ferdous, 2016 MRO Prize winners), the journey of Mafia (Tony Gentile presented by PhotoLux) or our newest partners Tënk and Fotofever's selection.
The Manuel Rivera-Ortiz Foundation, with the support of the City of Arle,s stands today as a cornerstone of humanist photography and film in Southern France ; defending documentary works in a unique and socially responsible perspective.
Curators
Nicolas HAVETTE, Peter PFRUNDER, Dimitri BECK, Sunghee LEE.
Grand partners 2016 ProHelvetia

Partners 2016 The Swiss Foundation of Photography, Fotostiftung Schweiz, Foundation GoEun, PHOTOLUX, Fidal, Atelier SHL.
November 12th, 2015 to January 20th, 2016
at the 18 rue de la Calade — Arles
THERE, WHERE THE SOUND COMES FROM
is the title of the exhibition, taken from Edouard Beau's video on the Islamic state in 2014. The head of the Kurds commands his men NOT to shoot, to remain still and be patient, and to listen to where the sound of gunfire is coming from. In the darkness, sounds becomes the only references... Eyes shut, ears open, mind focused, no shooting... And of course, out of nervous stress, fear and ignorance of what's happening, there as anywhere, men retaliate, senselessly, shooting their ammunition into the dark night.
For this second exhibition in Arles, the MRO Foundation invites you to listen to the sounds of the world, thanks to the rigorous selection of photographers and video makers, one can source these sounds and their outcomes.
With Edouard Beau, we track Irak's early 21st century History.
With Titus Simoens we listen to the mountains in China and to what young boys are taught. With Laurence Bonvin we listen intensely to displaced communities in Capetown. With Pablo Ernesto Piovano we measure the terrible human aftermath of chemical treatments on agricultural land in Argentina, the result of fatal / lethal deals between huge agri-food firms and Argentina. While Simo Aagadi's sculptures move us, in the here and now, with traces of migrants' bodies rocked and tossed.Photographs, films, sound and interactive performances document those infra-sounds that fly under the threshold of media scrutiny.
These artists introduce us to men and women caught up in a world not of their choosing. The purpose of these exhibitions is not to enshrine the artists but to show steps in their work, to share their thought process and concern for our world. This is a triangular discussion involving artists, the men and women shown in the images, and us.
Grand partners 2015 PHOTON Labo Photo Pro
Manuel Rivera-Ortiz
Foundation
— for documentary photography & film



Mission & Vision

Established in 2010, the Manuel Rivera-Ortiz Foundation aims to encourage committed artists whose gaze challenges us to develop a new vision of the world.

By rewarding the dedication and determination of emerging photographers and artists, the Foundation's mission is to support documentary projects that show humanity in motion and capture social, cultural, political and even ecological issues. The images challenge us to question what is sometimes overlooked or forgotten, to offer a singular vision of the world around us and to give voice to the voiceless and opportunity to the most vulnerable and disadvantaged among us — in every community in the world — to be seen and heard.

Price & Grant
Nota Bene : Due to the current situation, the prize and grant are suspended.
We are doing our utmost to reinstate them as soon as possible.



The Price




The Manuel Rivera-Ortiz Foundation Prize aims to be awarded to one documentary photographer and to one documentary filmmaker for work that brings to light some of the world's ignored atrocities that impact our society, with images imbued with the determination to change the world and thus awaken our collective conscience.

Each year, the recipients will be announced at our summer opening reception for the Rencontres d'Arles, France.

The Grant

The Manuel Rivera-Ortiz Grant is addressed to professional and emerging photographers working on a project in the field of documentary photography. Through a portfolio of 15 images, t he proposed projects submitted must address current societal issues in which we must perceive perceive the ongoing work and the intended realisation.

The laureates will receive guidance throughout the project, from its realization up to its exhibition at the Foundation.


Laureates selected in the previous editions of the Grant and Prize by the Manuel Rivera-Ortiz Foundation's jury.





Infos
Manuel-Rivera-Ortiz Foundation
18 rue de la Calade — 13200 Arles
Access hours
open everyday from 11am to 6pm
last entry 30 minutes before closing time
Full rate : 6€
Reduced rate : 4€

Unemployed visitors, large families, seniors + 65 ans years old, international artists ID, holders of the Pass de la ville d'Arles and Cezam cards, students under 26 years old.* for teachers, jobseekers and groups of 10 people or more*

Free admission:

Pass Rencontres d'Arles, Arlésiens, children under 18, disabled visitors, ICOM members, press card, tour guides, curators, journalists, students and teachers in art*

* Reductions will be granted upon presentation of a proof of less than 3 months.


Team
— President & Founder
The documentary photography of Manuel Rivera-Ortiz focuses on hardship and hope in some of the world's impoverished countries and is a testament to the life he experienced growing up in the barrios of Guayama, Puerto Rico. His work highlights the presence of hope in adversity and the dignity of people living in distress that he captures in many corners of the world.
After leaving Puerto Rico, Manuel Rivera-Ortiz moved with his family to Holyoke, Massachusetts, where he attended the Lawrence Elementary School of Journalism. While living there, he picked up the camera for the first time at Springfield College. In 2010, he opened the Foundation for Documentary Photography and Film.
— Director
Graduate of the École nationale supérieure de photographie d'Arles, Florent Basiletti has developed a curatorial work through various exhibitions such as Modernité des passions, WIP17, WIP19, and coordinates cultural actions such as La Kabine and Arles contemporain. In 2021, he takes up the artistic direction of the Manuel Rivera-Ortiz Foundation for the Echos Système program.
In parallel, his artistic practice consists of studying the phenomenon of pteridomania or fern fever, an obsessive infatuation with ferns from the Victorian era. Florent Basiletti develops a research on our rapport with the image by exploring the idea of biophotography and the creation of living images, notably within the laboratory La Cellule.

André PFANNER
— Board of Trustees
Eléna KNAPP
— Exhibition coordinator
Aida LECHUGO

—
In charge of reception and mediation
Partners ASCENDANCE


Thanks to our team, our artists & partners.


Partners 2022


Thanks to our team, our artists, our curators and, in particular, to the Rencontres d'Arles and our partners 2022.



IMAGE EDUCATION








Image education for young people young public allows to approach the photographic image in a playful way in order to initiate to the reflection on the image but also its production. It all starts with a visit of the current exhibition where the exchange is at the heart of this moment of moment of discovery then unfolds through educational workshops where it will be proposed to participants to awaken their imagination, creativity and critical thinking in relation to the themes of the exhibition programs.











The MRO Foundation contributed to the Rentrée en Images in partnership with the Rencontres d'Arles. The Foundation's team welcomed approximately 100 students per day, ranging from elementary to high school students from the region.
Mediated tour:

visit to the exhibitions of the Dress Code program, which links some forty artists proposing singular glances on the identity and the clothing in the world. For the visit, 3 to 5 exhibitions will be chosen, notably a selection on selection on rituals, masks and pagan festivals.
"Sometimes ornament, costume, scene or cult dress, clothing represents singular identities but also collective. Dress code poses the regard on this between identity and clothing, notably through the Drag Queen of New York Queen of New York, the twins in Nigeria, the voodoo rituals in Benin and Togo Togo, Zapotec women in Mexico, but also through personal photographic personal photographic investigations. Between rites and gender markers, the twenty or so the twenty or so exhibitions offer a questioning of singular and collective identities collective identities, but also on the dress as emancipation or claim"
Pedagogic workshops :

as part of the Dress Code program program, a workshop an introduction to studio photography was offered. Learn the photographer's dance of the photographer in order to find the best framing, create a team to learn how to manage learn to manage the light, know the techniques of model direction, while having the possibility to create universes around the textiles. The workshop was conducted with Juliette Larochette and Rosalie Parent, artist photographer.